Climate Experts: A Journalist's Guide
Sources and story ideas for journalists covering all aspects of climate change.
September 11, 2019
[This list was last updated July 26, 2022]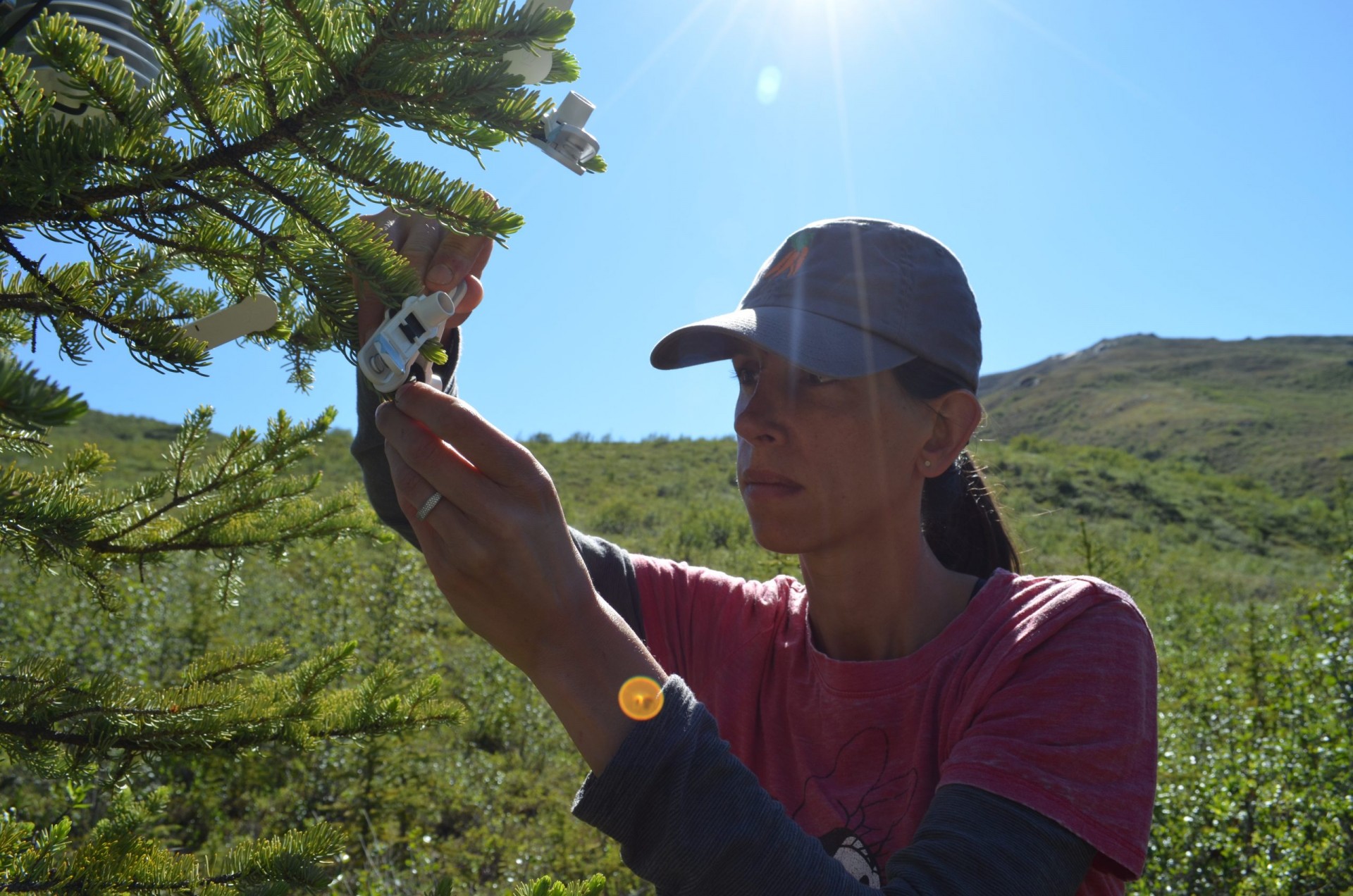 Climate School researchers work all over the world. Here, ecologist Natalie Boelman studies the effects of shifting climate conditions on trees in northern Alaska. Photo: Kevin Krajick
Climate change touches nearly every corner of the planet and every aspect of human experience. The Columbia Climate School is dedicated to helping journalists explain the issues. Here are some of our researchers working on climate and related topics. Most can be contacted through the hyperlinks below. At bottom, you will find a list of our centers, affiliates and programs with whom our researchers are associated. For expertise in immediate climate-related disasters such as extreme weather events and wildfires, consult our (somewhat overlapping) Journalists' Guide to Disaster Experts. For further help, contact Kevin Krajick, [email protected] or Caroline Adelman, [email protected]
Jump to:
Adaptation, Mitigation, and Resilience
Agriculture/Food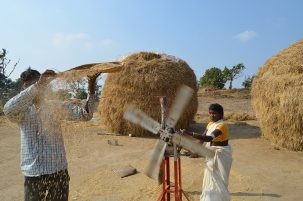 Arts, Architecture, Culture
Carbon Capture and Sequestration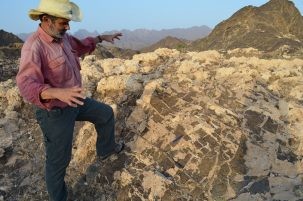 Peter Kelemen in Oman, where he studies carbon-capturing minerals. Photo: Kevin Krajick
Cryosphere (Polar Regions, Mountain Glaciers)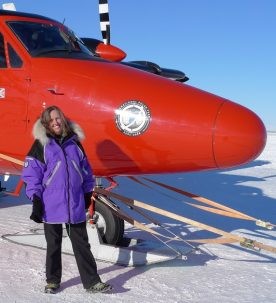 Polar scientist Robin Bell in Antarctica.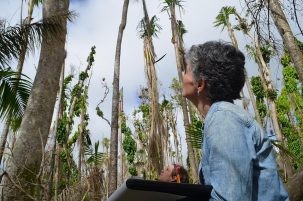 Maria Uriarte collecting data on how Puerto Rico's forests were altered by Hurricane Maria. Photo: Kevin Krajick
Energy Policy and Technology
Extreme Weather and Natural Disasters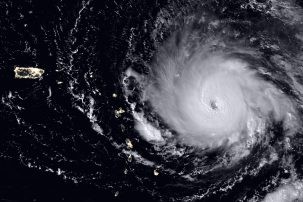 Hurricane Irma forming over the Atlantic Ocean in September 2017. Image: NASA
Disaster Response
General
Health
Justice and Equality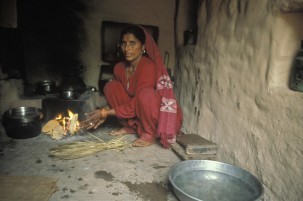 Photo: Jean-Etienne Minh-Duy Poirrier
Law, Policy and Economics
Oceans/Atmosphere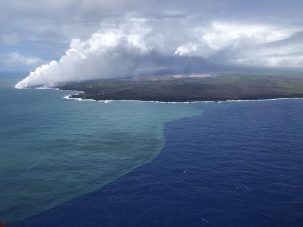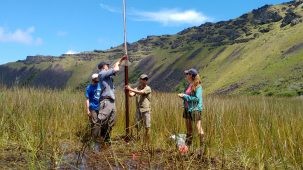 William D'Andrea (second from left) pulls up a sediment core from a wetland on Easter Island. Photo: Andrea Seelenfreund
Prediction and Modeling
Water
Pierre Gentine investigates continental water cycles and their interactions with vegetation, clouds and rising carbon dioxide levels.  He hopes to answer questions about the probabilities of extreme precipitation and droughts, and their effects on agriculture.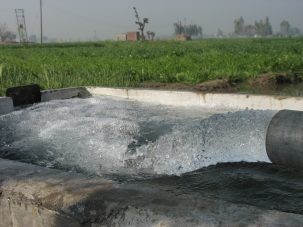 Groundwater irrigation. Photo: Columbia Water Center
Upmanu Lall directs the Columbia Water Center. He is a world-renown expert in modeling of hydrologic and climatic systems, and their relation to water management. He and colleagues have worked in the United States, India and Latin America to help governments design water systems that can withstand future challenges. He also studies the factors that lead to floods and "droughts" of energy.
Paulina Concha Larrauri focuses on water management for agriculture, urban water supply and climate adaptation. She has studied many water issues related to mining, rainwater harvesting and decentralized supply systems.
Climate School Centers, Affiliates and Programs