Student & Educator Programs: Day in the Life of the Hudson & Harbor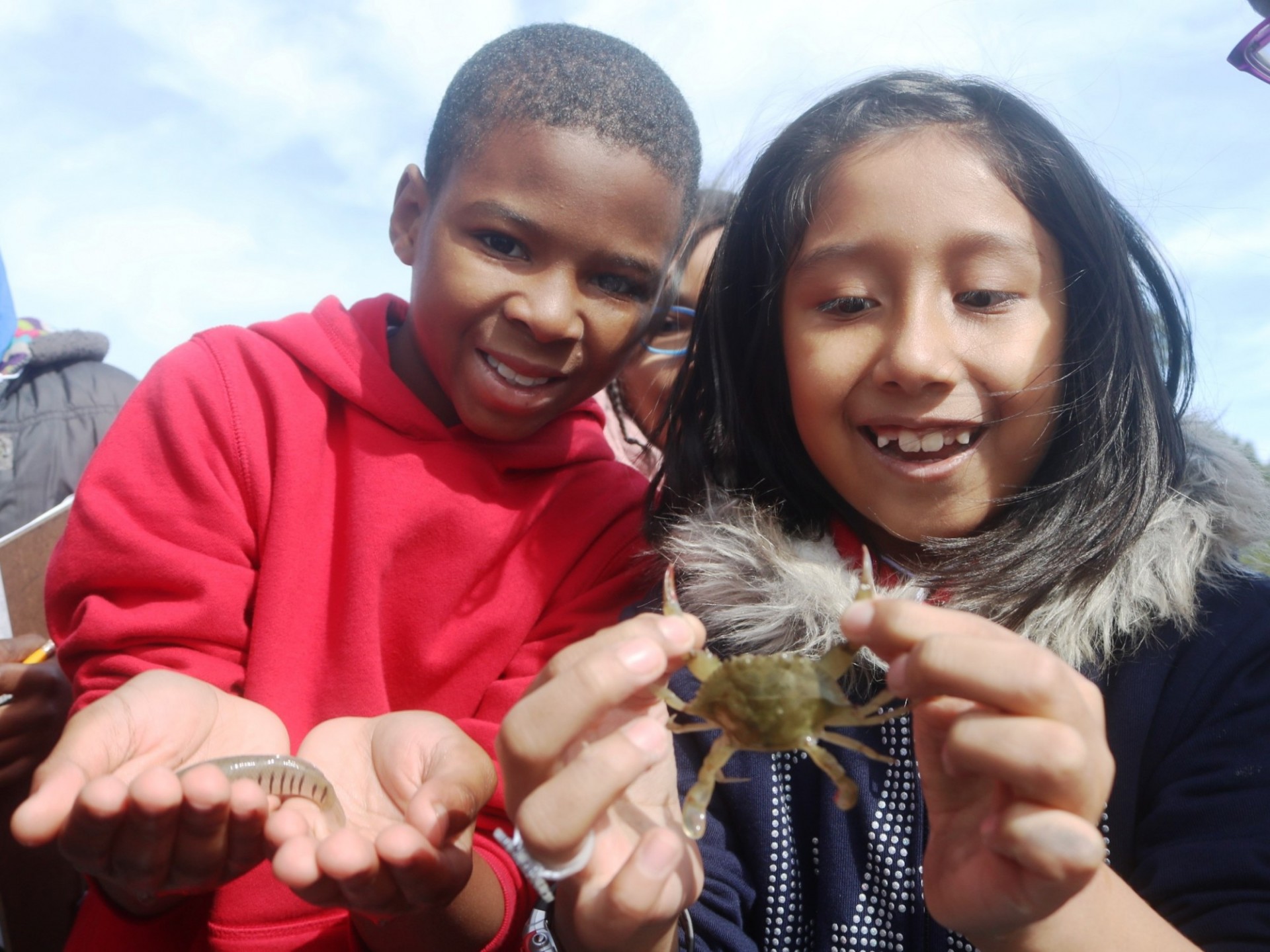 Day in the Life of the Hudson and Harbor is a field-based sampling event designed to celebrate the Hudson River and educate participants on the uniqueness of our estuary. Each fall, environmental education centers are encouraged to team up with school classes along the Hudson River to gather data on the Hudson and share their results, gaining a better understanding of this historic and vital estuary system. About 5,000 New York and New Jersey students participate each year in 'Day in the Life' across 90 sites from Breezy Point south of New York Harbor to the Troy Dam to sites beyond the dam up to the headwaters in the Adirondack Mountains. Participants join from the East, Bronx, and Harlem Rivers, and above the dam the Mohawk River, the largest tributary of the Hudson River. 
The program has two primary goals: building estuary literacy and stewardship by connecting youth with  the Hudson River, and building science literacy by teaching field-based data collection. The event offers elementary through undergraduate students an opportunity to learn from their local environment through hands-on field experiences. The data collected by the environmental education partners, teachers, and students are used in curricular activities and archived to examine trends over time or across sites, contributing to our understanding of the Hudson. We hope that these experiences build connections and a passion for the Hudson River as they develop a sense of environmental stewardship for future generations. 
Day in the Life of the Hudson and Harbor is coordinated by the Hudson River Estuary Program of New York State Department of Environmental Conservation and Lamont-Doherty Earth Observatory.