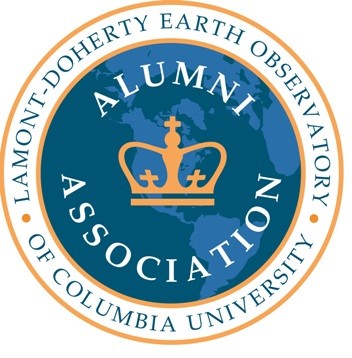 Greetings from the Alumni Board President
Hello Lamont Alumni and Friends!
Welcome to the webpage of the Lamont-Doherty Earth Observatory Alumni Association. It is currently under construction, so please forgive any untidiness as we enhance the content. On this page we plan to provide more in-depth information about Board activities and the ways in which alums can remain engaged with LDEO, as well as other information students and alums might find useful.
The Alumni Board has been active this winter and spring. In January, we sponsored another career panel that was open to both Lamont graduate students and DEES undergrads. The panel included seven Lamont alumni representing industry and nonprofits and a variety of specialties.
Over a lively hour of discussion, the panelists fielded questions from the students about useful career skills they gained in graduate school, how they went about hunting for jobs outside of academia, what a typical workday looks like, and when did they know they wished to leave academia, among others. The Alumni Board is planning on hosting another career panel in the fall, so stay tuned as we fix the next date and secure alumni panelists.
The Alumni Board will continue to facilitate the Alumni Distinguished Lecture Series. We look to return to an in person Distinguished Lecture visit in the fall of 2022 to allow our alumni speaker to return to campus and interact with colleagues and students. 
Please contact me, or any other Board member, if you might be interested in participating in our next career panel, would like the opportunity to serve on the Alumni Board, or have any ideas for activities that would enhance the engagement of Lamont alums.
Regards,
Ellen S. Kappel (PhD 1985)
Alumni Association Board of Directors
2021, March 19: Susan E. Trumbore, PhD '89
Max Planck Institute for Biogeochemistry 
Colloquium talk title: "Radiocarbon constraints on the land carbon cycle".
---
2019, November 8: Lisa Tauxe, PhD '83
University of California, San Diego 
Colloquium talk title: "A re-assessment of the timing of the late Miocene C3-C4 vegetation transition across the Indian subcontinent and the globe."
---
2018, September 28: Brenda Ekwurzel, PhD '98
Senior Climate Scientist and Director of Climate Science at the Union of Concerned Scientists 
Colloquium talk title: "Global surface temperature and sea level rise from emissions traced to major industrial carbon producers".
---
2017, March 30: Jeff Severinghaus, PhD '95
Professor, Geosciences Research Division at the Scripps Institution of Oceanography, University of California, San Diego.
Colloquium talk title: "What have we learned about our future from ice core studies of the past?"
---
2016, March 31-April 1: Christina Ravelo, PhD '91
Professor of physical and biological sciences, University of California at Santa Cruz, Institute of Marine Sciences
Research Interests: Stable isotope geochemistry, paleoceanography, paleoclimatology
Colloquium talk title: "The Pliocene: Major features of a globally warm period".
---
2014, April 4: Peter Molnar, PhD '70
Professor of geological sciences at the University of Colorado Boulder
Research interests: examines the processes in the Earth's crust and mantle, and
their influence on climate.
Colloquium talk title: "Mantle dynamics, isostasy, and surface topography: What's in a name? That which we call 'dynamic topography' by any other name (like isostasy) would stand as tall."