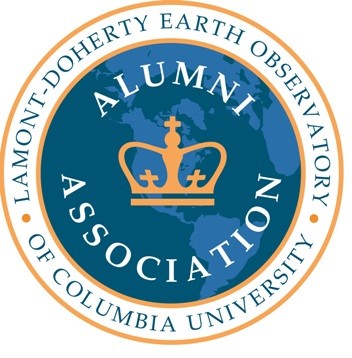 Greetings from the Alumni Board President
Hello Lamont Alumni and Friends!
Welcome to the webpage of the Lamont-Doherty Earth Observatory Alumni Association. It is currently under construction, so please forgive any untidiness as we enhance the content. On this page we plan to provide more in-depth information about Board activities and the ways in which alums can remain engaged with LDEO, as well as other information students and alums might find useful.
The Alumni Board has been active this winter and spring. In January, we sponsored another career panel that was open to both Lamont graduate students and DEES undergrads. The panel included seven Lamont alumni representing industry and nonprofits and a variety of specialties.
Over a lively hour of discussion, the panelists fielded questions from the students about useful career skills they gained in graduate school, how they went about hunting for jobs outside of academia, what a typical workday looks like, and when did they know they wished to leave academia, among others. The Alumni Board is planning on hosting another career panel in the fall, so stay tuned as we fix the next date and secure alumni panelists.
The Alumni Board will continue to facilitate the Alumni Distinguished Lecture Series. We look to return to an in person Distinguished Lecture visit in the fall of 2022 to allow our alumni speaker to return to campus and interact with colleagues and students. 
Please contact me, or any other Board member, if you might be interested in participating in our next career panel, would like the opportunity to serve on the Alumni Board, or have any ideas for activities that would enhance the engagement of Lamont alums.
Regards,
Ellen S. Kappel (PhD 1985)
Alumni Association Board of Directors
Alumni Spotlights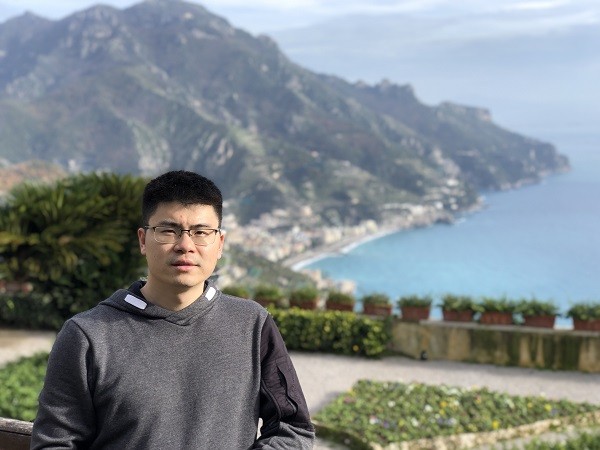 I finished my PhD at Lamont in 2011 in geophysics under the supervision of Art Lerner-Lam. After completing five years of research in seismology, including deploying seismometers in Manhattan and Charleston, and studying earthquakes in Italy, I wanted to see how industry uses geophysics. I moved to Houston, Texas, and joined BP. During my eight years at BP, I had the opportunity to work on some of the industry's largest deepwater oil fields and see the whole lifecycle of the upstream business, from exploration to appraisal to production, to conducting seismic data acquisition, to processing and interpretation. I then led the data science and analytics team, providing digital transformation solutions to the North America upstream business. In 2020, I joined Amazon Web Services. As a senior data scientist, I am helping global enterprises in the energy, retail, and entertainment industries through their digital journey by building artificial intelligence and machine learning solutions on the cloud. In my spare time, I love to travel around the world and I am also a huge basketball and soccer fan. I am married with two sons. I am looking forward to connecting with all Lamonters!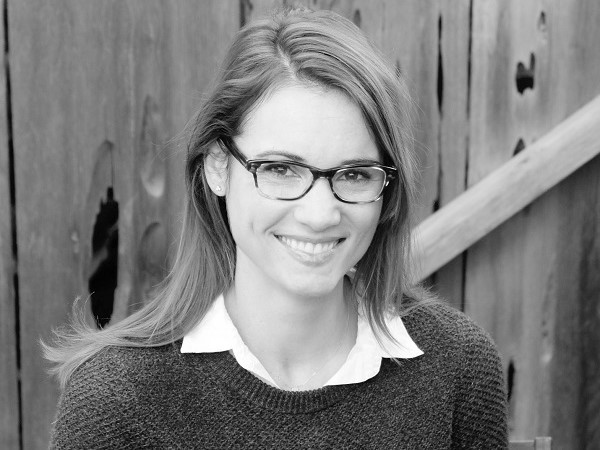 I have always been interested in exploring the different ways that people can impact their environment and the implications for human health. My PhD research at Lamont examined connections between land use change, fire activity, and air pollution exposure in tropical regions, under the guidance of Dr. Ruth DeFries. After finishing in 2014, I continued with a postdoctoral position in the Ecology, Evolution, and Environmental Biology (E3B) department at Columbia as well as the Geography department at UCLA. Each of these positions allowed me to broaden my expertise with using remote sensing data to explore the drivers and consequences of environmental change. Following my postdoctoral research, I worked at the non-profit RAND Corporation in Santa Monica as an Associate Physical Scientist. During my time at RAND, I delved more deeply into policy issues regarding climate change and natural hazards, among many other topics. I started as an Assistant Professor in the Environmental Health Sciences department at UCLA in 2020, where I continue to conduct research at the intersection of climate change and public health. I currently live in Santa Monica with my husband, son, and dog. As a West Coast native, I am happy to be back to the year-round sunshine! I enjoy connecting with Lamont students and alumni and can be reached at [email protected].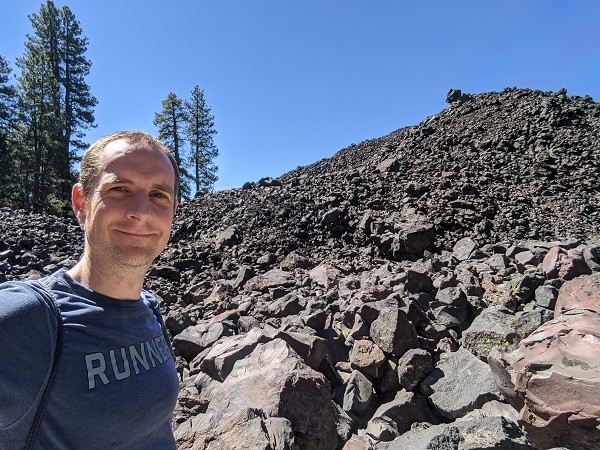 My career thus far has been a delicate balance among a handful of passions. The first, geology, is rooted in a fascination with rocks and minerals as a child, pursued later with my bachelor's degree. The second, computer science, was a happy discovery in college and an attempted career pathway in the early 2000s. Geophysics married the two, and my experience at Lamont thrust me into the fascinating world of exploration with my PhD thesis on mid-ocean ridge crustal structure, completed in 2009 under the guidance of my incredible advisors, Drs. Spahr Webb and Maya Tolstoy. Post-graduation, I accepted a job with Chevron due to its potential for a varied career path in an environment supporting diversity and inclusion. Since that time, I've been a developer of interpretation tools, a business unit new field development geologist, a researcher on seismic interpretation technologies, and a seismic stratigrapher for global exploration. Chevron recently supported me in a one-year master's degree program at MIT in Engineering and Management with a thesis focus on geothermal exploration. Upon completion, I assumed the role of digital solutions earth scientist in the Chevron Technical Center Subsurface Innovation Lab, developing technologies focused on the systems engineering, subsurface interpretation, and new energies spaces. I currently live in Houston with my husband and three dogs, but I continue to watch the latest news out of Lamont with keen interest in the research and career progress of old friends and future potential collaborators! Happy to hear from fellow Lamonters: [email protected].
Alumni Distinguished Lecture Series
2021, March 19: Susan E. Trumbore, PhD '89
Max Planck Institute for Biogeochemistry 
Colloquium talk title: "Radiocarbon constraints on the land carbon cycle"
2019, November 8: Lisa Tauxe, PhD '83
University of California, San Diego 
Colloquium talk title: "A re-assessment of the timing of the late Miocene C3-C4 vegetation transition across the Indian subcontinent and the globe"
---
2018, September 28: Brenda Ekwurzel, PhD '98
Senior Climate Scientist and Director of Climate Science at the Union of Concerned Scientists 
Colloquium talk title: "Global surface temperature and sea level rise from emissions traced to major industrial carbon producers"
2017, March 30: Jeff Severinghaus, PhD '95
Professor, Geosciences Research Division at the Scripps Institution of Oceanography, University of California, San Diego.
Colloquium talk title: "What have we learned about our future from ice core studies of the past?"
2016, March 31-April 1: Christina Ravelo, PhD '91
Professor of physical and biological sciences, University of California at Santa Cruz, Institute of Marine Sciences
Research Interests: Stable isotope geochemistry, paleoceanography, paleoclimatology
Colloquium talk title: "The Pliocene: Major features of a globally warm period"
2014, April 4: Peter Molnar, PhD '70
Professor of geological sciences at the University of Colorado Boulder
Research interests: examines the processes in the Earth's crust and mantle, and
their influence on climate.
Colloquium talk title: "Mantle dynamics, isostasy, and surface topography: What's in a name? That which we call 'dynamic topography' by any other name (like isostasy) would stand as tall"