Student & Educator Programs: Rockland P.L.U.S.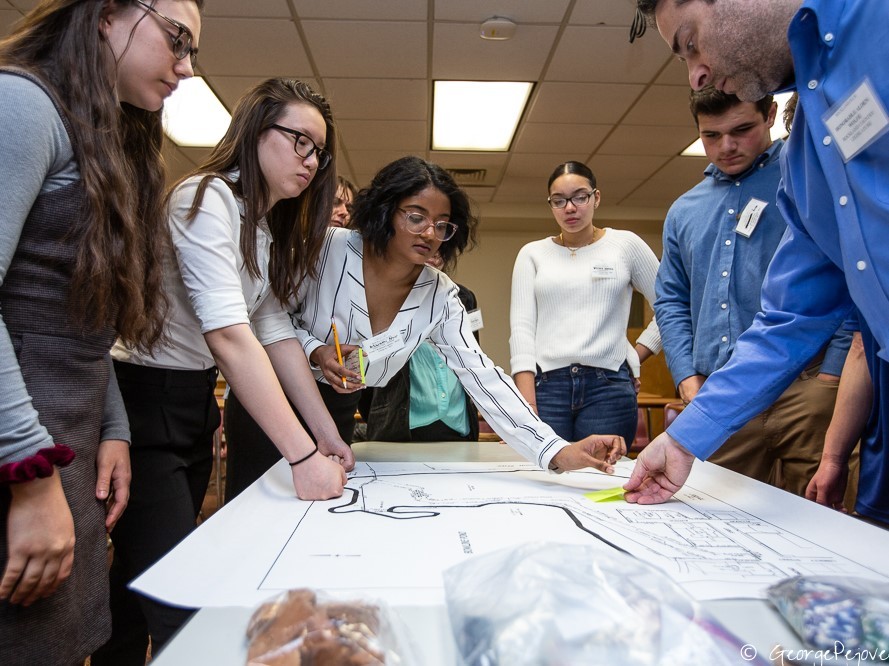 Rockland Planning Land Use with Students (P.L.U.S.) engages high school students in sustainable planning through considering land use decisions in their own communities. Students look at the balance of environment, economy, equity, and social connections needed to develop a sustainable future. Students work to revitalize locations in Rockland County, respecting the existing character and strengths of each area, while considering how creative planning can make the community more sustainable and climate-smart by increasing efficiency in transportation, water, and energy.
Three classroom workshops use a 'place-based' approach to support students in designing a sustainable plan. Students discuss energy and water conservation tools, green infrastructure, the climate smart community program, and identify both community and county needs and strengths, which are all factors that will help them develop their local project site. 
Community mentors are a key part of the project, participating in a symposium to provide guidance and advice on the students' project presentations. Students also work collaboratively with each other and mentors on a new project site using the skills they have gained throughout the program. 
Rockland P.L.U.S. is a collaborative partnership of  Lamont-Doherty Earth Observatory, Keep Rockland Beautiful, Rockland Conservation & Service Corps, and the Rockland County Soil & Water Conservation District.