Office of the Director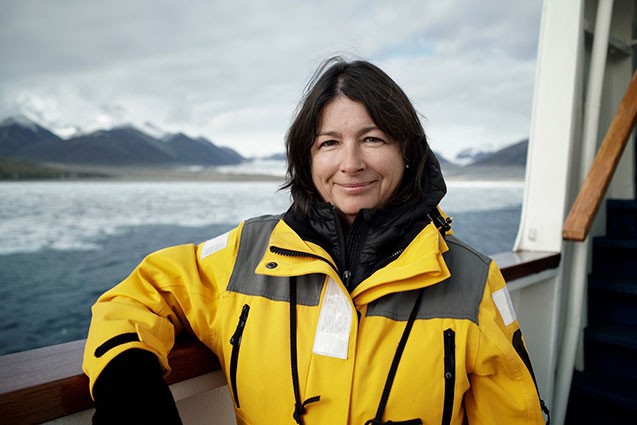 Maureen "Mo" Raymo is Co-Founding Dean of the Columbia Climate School, Director of Lamont-Doherty Earth Observatory, and G. Unger Vetlesen Professor of Earth & Environmental Sciences. 
Raymo is an eminent marine geologist and climate scientist whose groundbreaking work focuses on the history and causes of climate change in the past, including understanding the consequences for sea level and ice sheet stability. Her research has been profiled in the New York Times, the Washington Post, The Atlantic, The New Yorker, U.S. News and World Report, Discover Magazine, and elsewhere, and has been featured on television via the History Channel, BBC World Service, BBC's Planet Earth, PBS NewsHour, as well as numerous podcasts and radio segments.
Raymo has published over 100 peer-reviewed scientific publications, including ten in Science or Nature. A fellow of the National Academy of Science, the American Association for the Advancement of Science, the American Geophysical Union, the Geological Society of London, and the Explorer's Club, in 2014 she became the first woman to be awarded the Wollaston Medal, the Geological Society of London's most senior medal previously awarded to William Smith, Charles Lyell, Louis Agassiz, and Charles Darwin. In 2019, she was awarded AGU's Maurice Ewing Medal "for significant original contributions to the ocean sciences.
CLIMATE ACTION — VIDEO FEATURES