Staff Spotlight: Marian Mellin, Development Associate at Lamont-Doherty
She likes to go hiking during her lunch break and enjoys weekly Zoom calls with her sisters during the pandemic.
April 06, 2021
The Staff Spotlight series features Earth Institute staff members from across the Morningside, Lamont and the Irving Medical Center campuses. The series is intended to highlight the important work our staff members do to keep the Earth Institute running smoothly and to support our mission of guiding the world onto more sustainable paths. These interviews discuss staff members' careers, their interest in our institute, and insights that might be relatable and useful for the rest of us.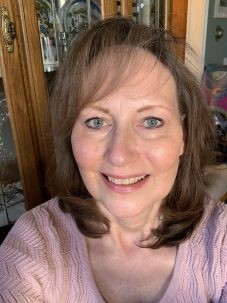 Marian Mellin is a development associate at Columbia University's Lamont-Doherty Earth Observatory.
This month's spotlight is on Marian Mellin. As a development associate for Lamont-Doherty Earth Observatory, Mellin makes sure things operate smoothly in the office that handles fundraising, events, and communications, as well as everything that falls in between — that includes preparing a monthly newsletter, managing Lamont's photos and email mailing lists, and so much more.
What do you find are the best features of working with us?
I love working for Lamont-Doherty Earth Observatory. By far, the best feature is the beautiful, bucolic campus. A very, very close second, are the people. Many long-time employees are clearly here because they love what they do, and it shows. The scientists are always friendly and helpful. The directorate and the administrative staff are amazing people. Our facilities staff is the best. (Yes, I really do feel that way.) Moreover, of course, the Earth Institute/Lamont Development team, of which I am part of, are truly dedicated professionals who deeply care about climate and earth science.
Do you find your past experience helpful at your current job?
I have worked in many fields: public relations, asset-based and mortgage lending, retail, business training, and I was a stay-at-home mom. When I started in October of 2013, I had never worked in development or fundraising, but I have worked in communications and it was my college major. To me, communications is key to being effective at increasing Lamont's "brand" and exposure, which helps us connect to more potential donors.
Yet even some in the Columbia community do not know about Lamont and the Earth Institute. I learned, however, there is a lot about Columbia many of us do not know. I saw a photo in Columbia News recently of the telescope in Rutherfurd Observatory. I did not know we had a telescope on the Morningside campus! Now I know how it feels and I will not be as insulted when fellow Columbians are unaware of Lamont. Funny story — visitors to our campus do ask if Lamont has a telescope. We do not, but now I know that Columbia University does!
What are some aspects that stand out for you at Lamont as a campus?
It is just such a stunning campus. The view of the Hudson River from almost every building is spectacular. We are adjacent to the Palisades Interstate Park and I have taken advantage of the hiking trails. Before we started working remotely, I walked during my lunch hour almost every workday. I miss that.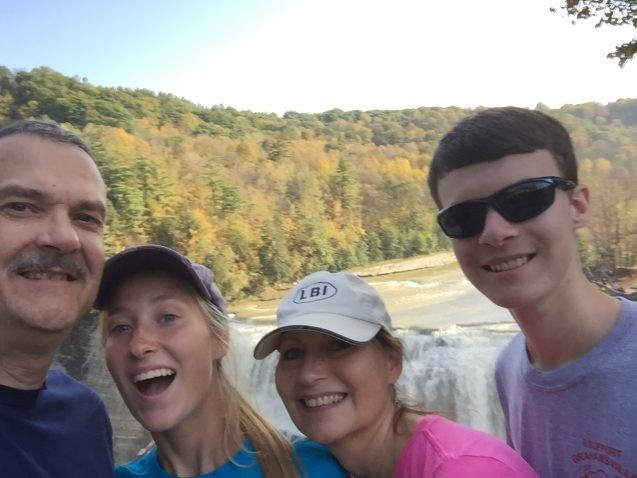 Marian and her family on a hike.
Any memorable moments you want to share with us?
Well, my father was more excited than me when I started working here. As an avid hiker of the Palisades, he was always curious about what was behind the guardhouse and gate off a remote stretch of Route 9W. When he found out about the annual Open House, he would come almost every year, occasionally pulling me along. I brought my kids when they were little as well. When I told my children about my new job, they gasped, "Oh, that boring place?" Little do they know what they are missing! As my kids got older, they did volunteer at a few Open Houses and I hope have started to appreciate the place. My parents have since retired to Florida, but my father did enjoy a primo parking spot for a few years. It pays to know someone who is working Open House!
How do you spend time outside of work?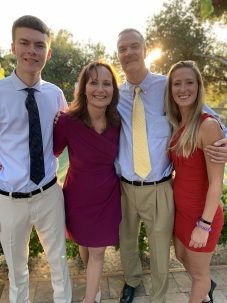 I enjoy walking, hiking, going to the beach, reading thrillers, gathering around the fire-pit, and watching movies with my family — my husband Dave, and my no-longer-little kids, Stephanie, age 22, and Thomas, age 20.
With the pandemic in mind, what are you doing to stay connected?
To be honest, I am not very good at connecting in general, so doing so during a shut down and a pandemic has been even more of a challenge. However, my three sisters, who do not live near me, and I have a unbreakable weekly Zoom call and it is great to see them every week. Occasionally even my parents will join us. When we four first started last spring, we would all talk at the same time (just as we do in person) and not hear each other. We have since learned good manners and now take turns!