The Earth Institute's Newest Sustainability Program Begins in January 2018
Sustainability Science graduates will have the scientific know-how to help organizations improve their environmental performance.
August 31, 2017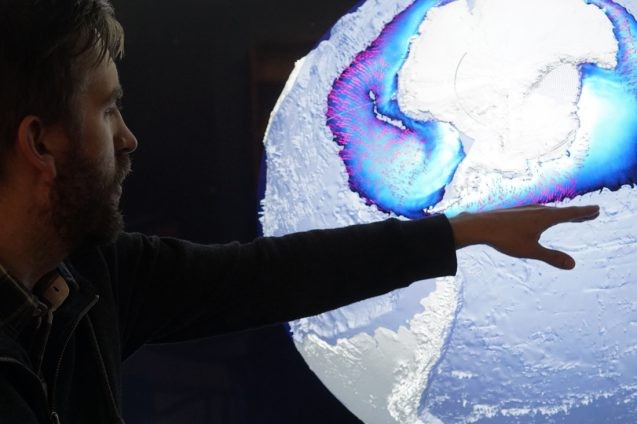 Develop skills in Earth systems observation, analysis, projection, and environmental remediation
Columbia's Earth Institute and the School of Professional Studies are teaming up to offer a new Master's program in Sustainability Science. The new program, which fulfills the need for formal training in the technical dimensions of sustainability, is designed to update and enhance the skills of environmental professionals, applied scientists, and engineers in the fields of Earth systems observation, analysis, projection, and remediation.
Sustainability Science offers a curriculum that emphasizes the practical application of science in sustainability. The program, in other words, is geared toward training sustainability practitioners who have the scientific know-how to help organizations improve their environmental performance.
The graduates of this program learn to:
Use scientific methods to observe and monitor the sustainability of their organizations;
Analyze and model data to understand current and future environmental impacts;
Employ innovative scientific tools to respond to pressing sustainability issues, and
Integrate science-based solutions in the decision-making of their organizations.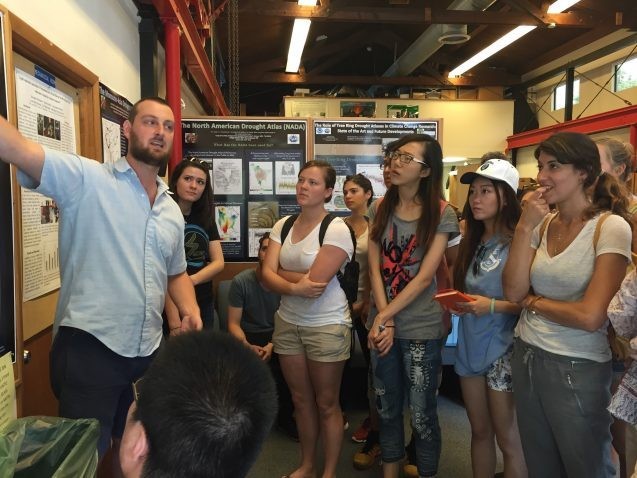 Curriculum designed for a new generation of scientific leaders
Courses cover topics ranging from soil and groundwater contamination, remote sensing, and the Earth's climate system, to environmental data visualization and sustainability policy. The program culminates in a Capstone Workshop project that calls on students to integrate their knowledge in addressing a technical sustainability issue for a real-world client in the government or nonprofit sector.
To accommodate full-time working professionals, the program offers a flexible curriculum, a full or part-time course of study, and evening classes–all at Columbia's world-famous Morningside Heights Campus in Manhattan, New York.
The program will welcome its inaugural class in late January 2018. Applications are due by November 15, 2017. The new program website includes a section about "How to Apply."
Successful applicants will have substantive preparation in math, science, engineering, or related fields. A typical applicant to the M.S. Sustainability Science program could be a recent undergraduate, an early career environmental professional, or a mid-career executive who is either looking to advance in, or make the transition to the sustainability field. Students meet their career goals by studying the scientific methods and new tools that can be used in the pursuit of sustainability.
The faculty of this program are primarily scientists at the Earth Institute's Lamont Doherty Earth Observatory, the world's leader in the earth sciences. Lamont Research Professor Arthur Lerner-Lam serves as program director whilst continuing to pursue his role as the deputy director of Lamont. He is joined on the faculty by some of the world's leading experts in monitoring, analysis, and remediation of environmental impacts.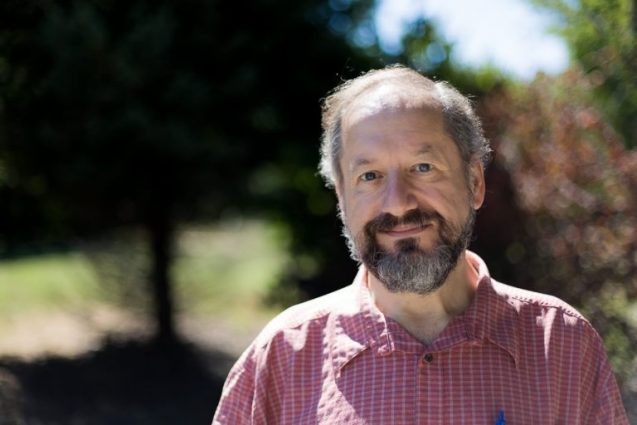 Arthur Lerner-Lam, Program Director, M.S. Sustainability Science and Deputy Director, Lamont-Doherty Earth Observatory
The Sustainability Science cohort will join the Earth Institute community of some 1,000 students, who are studying sustainability across Columbia University in a variety of interdisciplinary programs, ranging from the undergraduate to the doctoral level. These students have access to the Earth Institute's Professional Development program, which helps prepare students for sustainability careers.
How do I choose between the M.S. in Sustainability Science and the M.S. in Sustainability Management?
The M.S. in Sustainability Science is best suited for prospective students with undergraduate degrees in engineering, math, science, and related fields, who want to pursue technical sustainability careers. These careers focus on the analysis of environmental risks and impacts, the prevention of pollution, and remediation. Sustainability Science graduates could attain management positions in which they oversee science and other technical staff.
Some typical job titles of Sustainability Science graduates may include:
Director, Division of Environmental Science and Assessment
EHS Manager
Supervisor, Environmental Monitoring
Environmental Engineer
Environmental Compliance Specialist
The M.S. in Sustainability Management prepares students for management careers that are based on strategic, financial, and policy analyses to meet sustainability goals. The curriculum emphasizes general and financial management, economics, quantitative analysis and policy understanding, which students learn in order to manage the physical dimensions of sustainability (e.g. energy, water, greenhouse gas emissions, environmental infrastructure).
Some typical job titles of Sustainability Management graduates may include:
Global Director of Product Sustainability
Director of Facilities and Sustainability
Senior Manager, Sustainability & Legal Compliance
Vice President of Corporate Sustainability, or
Energy & Sustainability Project Manager
The graduates of both programs may work collaboratively, but on different aspects of integrating environmental concerns into the operations of organizations.
Science, Math BackgroundPart-Time OptionEvening ClassesTotal coursesMaximum Management or Policy Courses
Maximum Science Courses
12
2
10
Preferred
Yes
Yes
12
12
3
Follow the Sustainability Science program on Facebook, Twitter (@columbia_susci) and Instagram (@columbia_susci), or write to Marivi Perdomo Caba, Program Manager ([email protected]) for more information.