Summer Opportunities: Next Generation of Hudson River Educators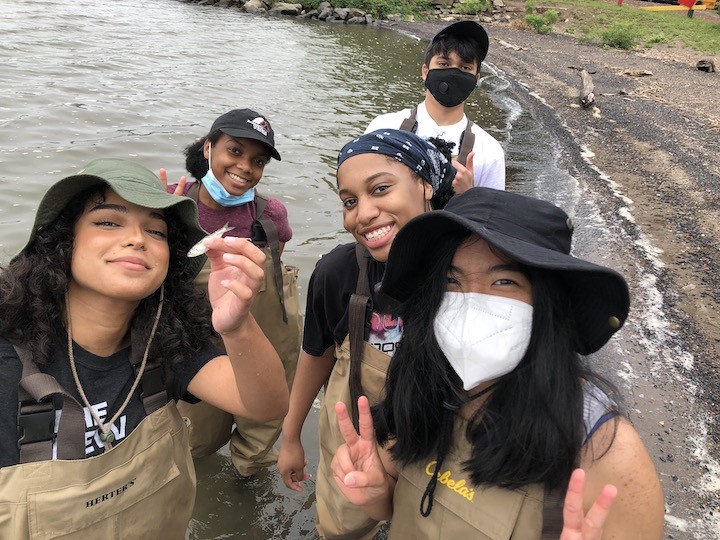 Next Generation of Hudson River Educators Program is a six-week summer program of Lamont's Hudson River Field Station designed to connect underrepresented high school students and their communities to the Hudson River through culturally responsive instruction. Students interview and survey members of their community on environmental and Hudson River understanding, and then create a series of science communications tailored to their communities. 
Our high school interns first learn directly from the Hudson River, developing a better understanding of the historic and present human connection to the estuary; the dynamism of its biology, physics, chemistry, geology, and topography; the challenges the Hudson faces, including environmental justice, and potential community solutions.
Place-based field investigations, guided by the Lamont science team and two Rockland Conservation & Service Corps mentors, build an appreciation for the estuary and environmental stewardship that they can pass onto their communities. We host speakers who present on topics such as Hudson fish; microplastics; science communication; diversity, equity, inclusion, and justice (DEIJ) in science; and community planning that embraces diversity.
A major goal of the project is to develop the students as community communicators, which they practice by creating Hudson River communication and education pieces that they share back with their communities.