Women Leaders Tackle the Urban Climate Challenge
Anne Hidalgo, the mayor of Paris, will join dozens of other leaders in government, business and the non-profit world at the Women4Climate conference at Columbia University on March 15.
March 08, 2017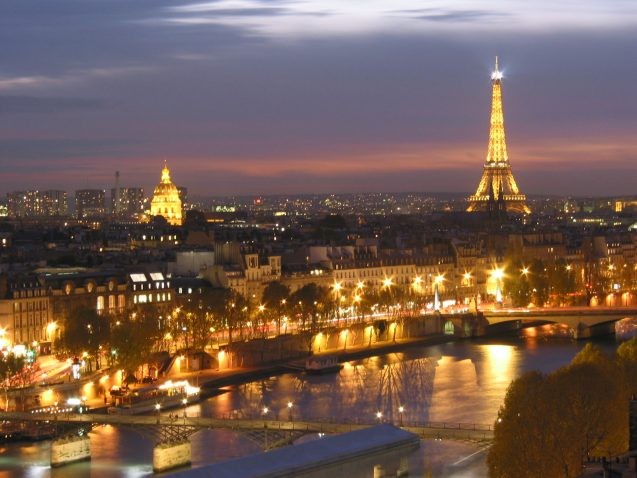 Paris Mayor Anne Hidalgo heads up C40 Cities, a coalition of big city leaders from around the world.
The world's fast-growing major cities are where most people feel the impacts of climate change, as New York found out in Superstorm Sandy. Mayors from cities around the world are confronting the need to adapt and plan for resilience and sustainability. The role of women in all this will be highlighted at an upcoming conference at Columbia University.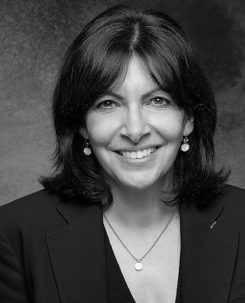 Anne Hidalgo, the mayor of Paris, will join dozens of other leaders in government, business and the non-profit world at the conference on March 15. Hidalgo is chair of C40 Cities, organizer of the conference, a coalition of leaders from some of the world's largest cities who are dedicated to addressing climate change through collaboration, education and sharing best practices. C40 represents 90 major cities around the world, with a combined population of more than 650 million.
Former New York Mayor Michael Bloomberg and mayors from Washington, D.C., Caracas, Cape Town, Rome and Mexico City will take part in the event. Also participating will be Ester Fuchs of Columbia University, a professor of public affairs and political science and director of the Urban and Social Policy Program at Columbia University's School of International and Public Affairs.
The gathering is part of the Women4Climate initiative, launched last Dec. 1 at the C40 Mayors Summit in Mexico City. The initiative aims to provide a platform for women's leadership in climate change policies.
Women at the Earth Institute and Columbia play key roles in researching climate change and issues of urban sustainability, from investigating climate history and modern day impacts, to designing and testing infrastructure for greener cities and developing policy. Among them:
Cynthia Rosenzweig and her colleagues at the Urban Climate Change Research Network have been producing ongoing reports on cities and climate, looking at impacts and how cities have been adapting. Her mantra is that cities are on the front lines of climate change: City populations and infrastructure can be especially vulnerable to sea level rise, large swings in precipitation or drought, severe storms and heat waves. The reports offer case studies of how cities are dealing with these issues and encourage collaboration and learning from others' experiences.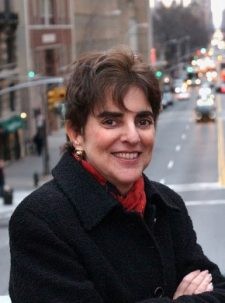 Rosenzweig is also involved in the Agricultural Model Intercomparison and Improvement Project—an effort to create better models of how climate, crops and economics interact, and project the impacts of changing climate on the agricultural sector.
Ester Fuchs served as special advisor to the mayor for governance and strategic planning under New York City Mayor Michael R. Bloomberg from 2001 to 2005. Currently, she serves as director of WhosOnTheBallot.org, an online voter engagement initiative.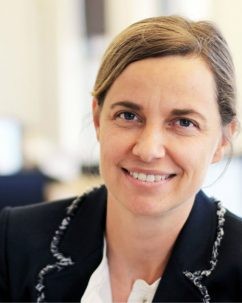 Kate Orff is an associate professor at the Graduate School of Architecture, Planning and Preservation and director of the school's Urban Design Program. She's a registered landscape architect and the founder of SCAPE, an award winning 30-person professional practice based in lower Manhattan.
She is shepherding a project that grew out of the destruction from Superstorm Sandy in 2012. Called "Living Breakwaters," it was one of the winners in a competition to make the city's shoreline more resilient to such storms and the effects of sea level rise. The project, off Staten Island's south shore, will create bays to host finfish and shellfish while reducing erosion and buffering against strong wave action. It will also serve as an environmental education site.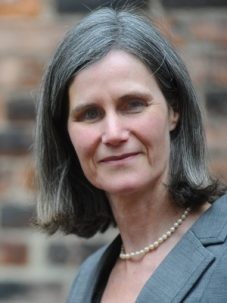 Patricia Culligan is a professor of civil engineering and engineering mechanics and co-director of the Urban Design Lab. She's been working on an ongoing project to examine how effective green infrastructure—green roofs, trees and sidewalk plantings and other mechanisms—can be in controlling urban stormwater runoff, which contributes to contaminating overflows from local sewage treatment plants after heavy rains.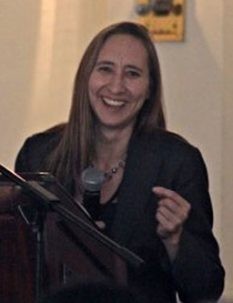 Jacqueline Klopp studies urban transportation and land use in African cities. She's an associate research scholar at the Center for Sustainable Urban Development. Klopp's work as a founding member of the DigitalMatatus consortium helped create a public transit map for Nairobi's confusing network of private van services that serve as the principal form of mass transit there. Klopp is also a founder and board member of the Internal Displacement Policy and Advocacy Center based in Nakuru, Kenya. She is currently writing a book on the politics of planning in Nairobi.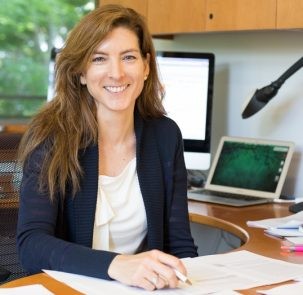 Lisa Goddard is director of the International Research Institute for Climate and Society. The group works to improve climate forecasting to help farmers, water system managers and government agencies around the world plan better for both the natural variations in climate and longer term climate change. The institute also helps develop financial tools such as climate-related crop insurance to help farmers prepare and adapt to those changes.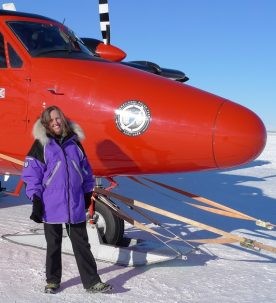 Robin Bell has coordinated 10 major expeditions to Antarctica and Greenland to conduct research that's giving us a clearer picture of how ice sheets and ice shelves behave, and how the poles are responding to changing climate. Bell is the Palisades Geophysical Research Professor at Lamont-Doherty Earth Observatory and currently the president-elect of the American Geophysical Union.
She discovered a volcano under the West Antarctica ice sheet and probed deep into East Antarctica's ghostly Gamburtsev Mountains that lie buried under miles of ice. Her team is currently using the new IcePod and gravity measurement technologies to explore the Ross Ice Shelf, a floating piece of ice the size of France that covers the least known piece of ocean floor on our planet.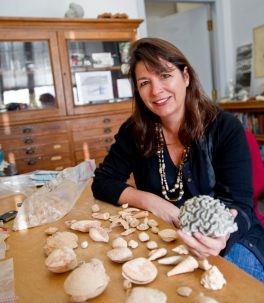 Maureen Raymo studies the life of oceans past—a paleoceanographer and marine geologist who pieces together the history and causes of climate change. She's the Bruce C. Hezeen Lamont Research Professor at Lamont-Doherty Earth Observatory. For one of her projects, she travels the world and digs into coastal formations to map how high the seas rose in the past. Tracked to climate changes, that can give us a measurement of what the future holds if global warming continues.
Save
Save
Save
Save
Save
Save
Save
Save
Save
Save
Save