Photos, Tweets, and More: Columbia Climate School at COP27
Learn more about how Columbia Climate School has been advancing the conversation at the world's most important climate change summit.
November 17, 2022
For the past two weeks, diplomats from around the world are gathered in Egypt to discuss global climate solutions at COP27. Delegates from the Columbia Climate School are in attendance as well, giving talks, hosting panel discussions, and pushing new ideas forward. Learn more about what we've been up to in the photos, tweets, and videos below.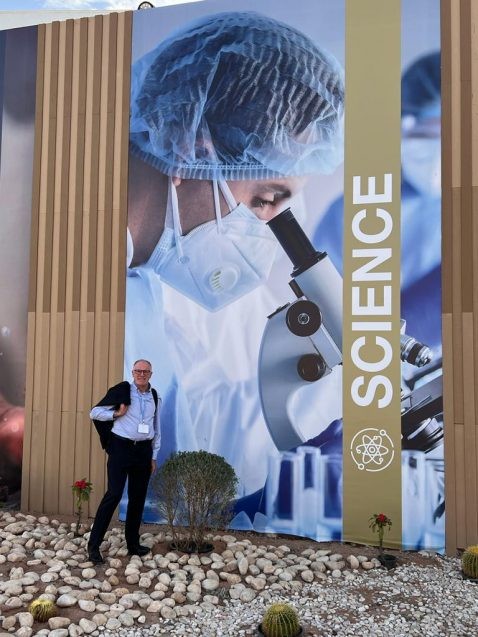 "We urgently need science and technology to come up with new, clever, and workable solution for tackling the climate crisis." — Alex Halliday, Columbia Climate School founding dean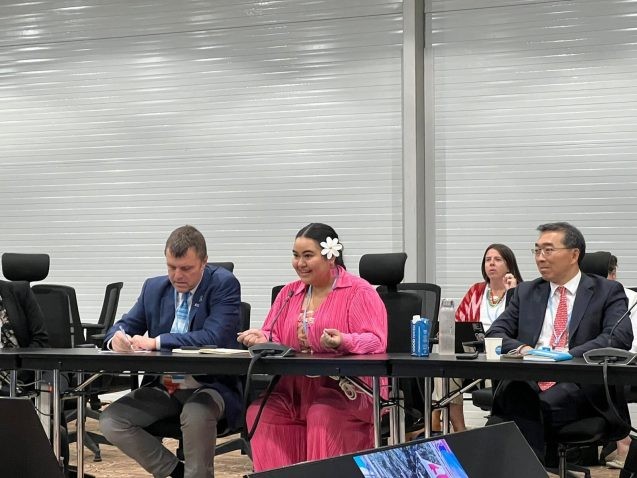 The Columbia Climate School co-hosted a Talanoa dialogue to accelerate climate breakthroughs in small island developing states. In her opening remarks, Brianna Fruean, a young leader from Samoa, explained that Talanoa means to "open knots, but it also means to pull out the threads, and together we can weave these threads into a new tapestry, and create a vision for a better future."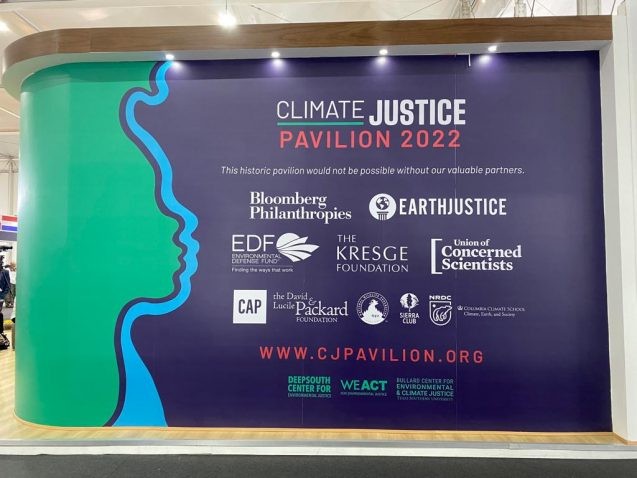 The Climate School co-sponsored the Climate Justice Pavilion, founded by the Deep South Center for Environmental Justice, WE ACT for Environmental Justice and the Bullard Center for Environmental & Climate Justice with the support of international collaborators.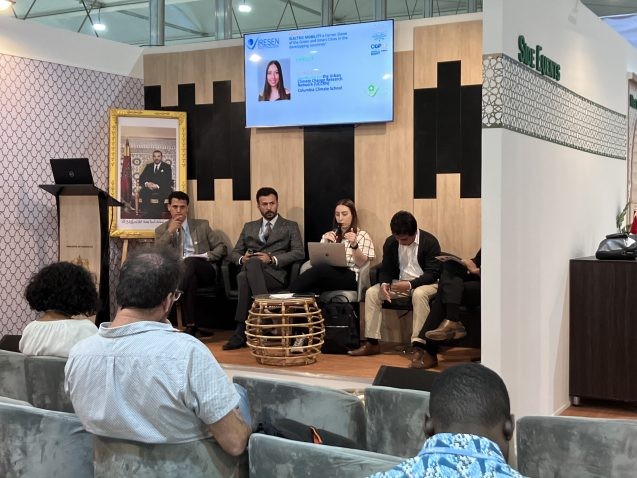 Maria Dombrov of Columbia Climate School's Center for Climate Systems Research spoke at a panel about electric mobility in developing countries.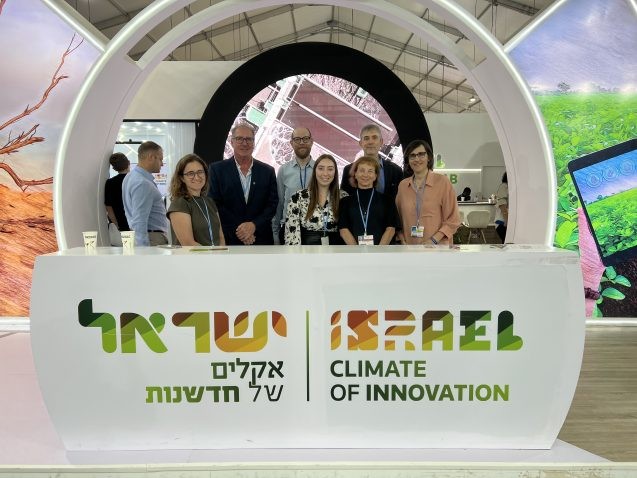 Dombrov also established an Israeli Research Hub with the Urban Climate Change Research Network.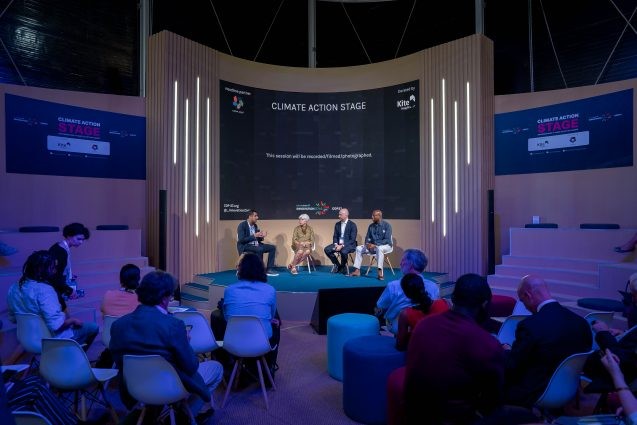 Rajiv Joshi (left), associate dean of climate action at the Columbia Climate School, discussed the future of climate cooperation among non-state actors with co-architect of the Paris Agreement and former Columbia professor Laurence Tubiana; Kenya's principal energy secretary and advisor to Columbia's Center on Global Energy Policy Andrew Kamau; and the New South Wales, Australia minister for energy Matthew John Kean. Watch a recording of the event here. Photo courtesy of Kite Insights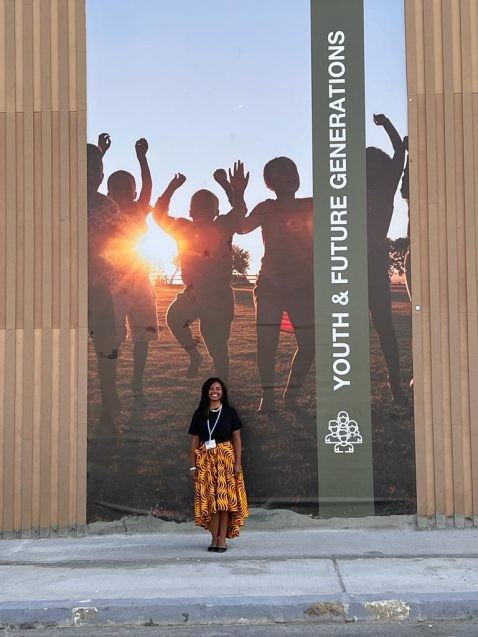 "Young people have been brave where we have not. They have taken a greater share of responsibility in addressing the crisis and have done so with clarity of vision about what must be done. We must follow their lead." — Kristina Douglass, Columbia Climate School associate professor and Lamont-Doherty Earth Observatory archaeologist and anthropologist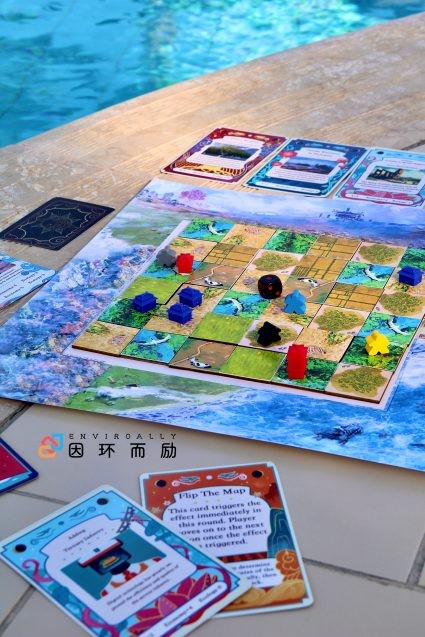 Sustainability Management student Jiangnan Shen gave a talk about how board games can contribute to climate education and action. Read our Q&A with her.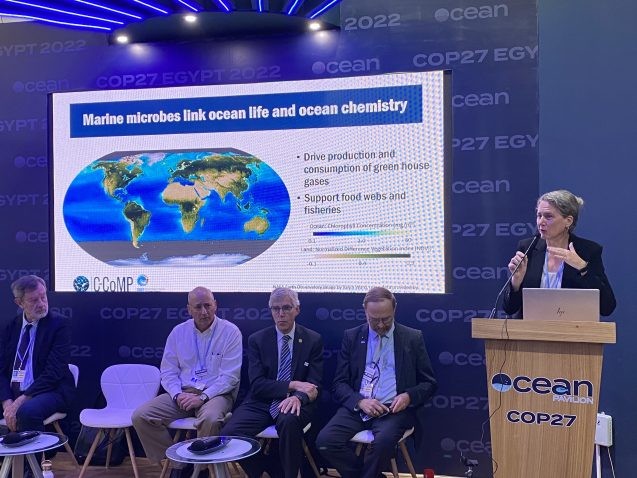 Biological oceanographer Sonya Dyhrman from Columbia Climate School's Lamont-Doherty Earth Observatory presented her research in an event around ocean-based carbon dioxide removal.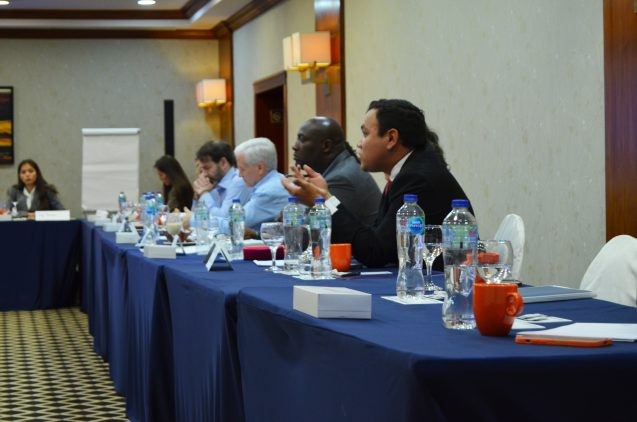 A roundtable discussion co-hosted by the Columbia Climate School and the Columbia Business School brought together senior leaders from across industries and organizations to discuss the next generation of climate leaders. The discussion focused on what skills are needed today and in the future, how to gain expertise in climate and sustainability, what young leaders are looking for in their career paths, and how to deliver impact.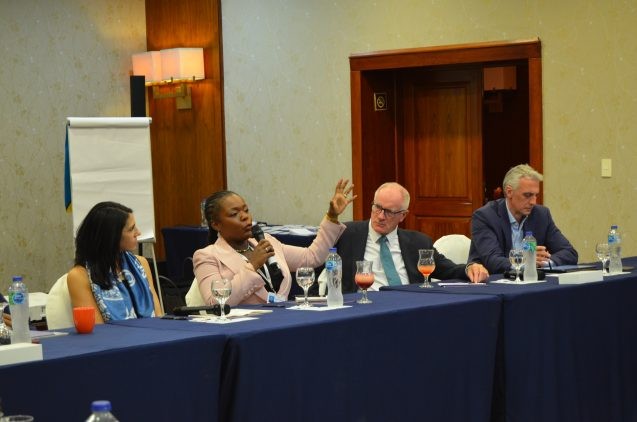 The Columbia Business School and the Columbia Climate School co-hosted an in-depth discussion on climate and finance. Panelists discussed how do we create markets and mechanisms that incentivize green investing? What are the new and emerging technologies we should be watching? And how do we ensure that the impacts and benefits of investments and technology are distributed equitably?