Dennis E. Hayes, Mapper of the World's Ocean Beds
Dennis E. Hayes, a marine geophysicist who advanced mapping of the world's ocean floors, died at his home in New York City on Aug. 6. He was 76.
August 11, 2015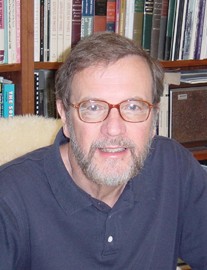 Dennis E. Hayes, ca. 1999
Dennis E. Hayes, a marine geophysicist who advanced mapping of the world's ocean floors, died at his home in New York City on Aug. 6. He was 76; the cause was Parkinson's disease, said his family. Hayes spent his entire five-decade career at Columbia University's Lamont-Doherty Earth Observatory, though much of the time he was away at sea. He later directed Lamont's fleet of research vessels, which logged millions of miles and gathered key data about seabeds around the globe.
According to colleagues, Hayes liked telling nonscientists that his job was exploring what was beneath the oceans, not in them. "The water just gets in my way," he explained. Among many other things, he produced an atlas of the Southern Ocean bottom, and charted key geologic structures below the now disputed South China Sea. He explored the margins of western Africa and southeastern Asia, and advanced ideas on how the earth's interior may influence the global ocean beds to develop anomalously deep or shallow regions.
Dennis Edward Hayes was born Oct. 3, 1938 in St. Joseph, Missouri. His father, William Hayes, was a Trailways bus driver; his mother, the former Gertrude Larson, was a homemaker. He grew up in tiny Washington, Kansas, close to the geographic center of the United States. He told his family that he knew there was something much larger beyond their small, landbound town.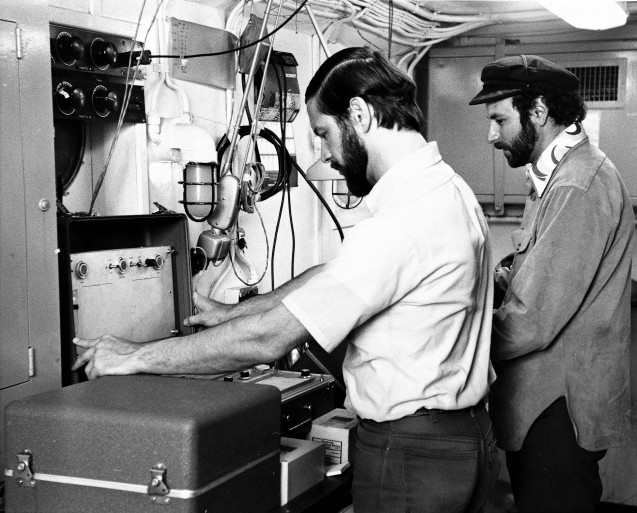 Hayes (left) adjusts an instrument connected to an underwater line, 1974. Right, Lamont-Doherty geophysicist Roger N. Anderson. (Lamont-Doherty archives)
Hayes earned a degree in geological engineering from the University of Kansas in 1961. That winter, he took a bus to New York City to study marine geophysics at Lamont. He was mentored by Lamont's founding director, Maurice Ewing, one of the 20th century's greatest ocean scientists. Ewing kept the observatory's converted yacht, the Vema, almost continuously sailing around the world collecting geophysical data. But modern instruments were not yet perfected; for instance, scientists mapped the seafloor and structures underneath it by throwing explosives over the side and reading the returning echoes.
Soon after Hayes arrived, he was in Ewing's office when Ewing got a phone call informing him that the vessel's chief scientist had been killed off Chile when a charge blew up on him prematurely. Five months later, Hayes found himself in the far northern Labrador Sea on the Vema, taking turns with other scientists throwing the same kind of explosives over the side. "I tried not to think too hard about 'it,' he wrote in a 1999 memoir. [I] found myself concentrating intensely when I was in the hot seat."
Hayes soon tested out and mastered fast-evolving new instruments that measured gravity, magnetism, heat flow and other properties. (Dynamite was soon replaced by devices that generated sound with harmless air bubbles.) He deployed mechanical devices that plunged thousands of feet into the depths to pull up water and sediment samples. From the vessel's Nova Scotian captain, he learned old-fashioned skills including how to fix the ship's position by observing the stars. He got his PhD. in marine geophysics from Columbia in 1966, and was put in charge of Lamont's worldwide marine topography data acquisition and analysis. Eventually, he became head of all the observatory's marine operations.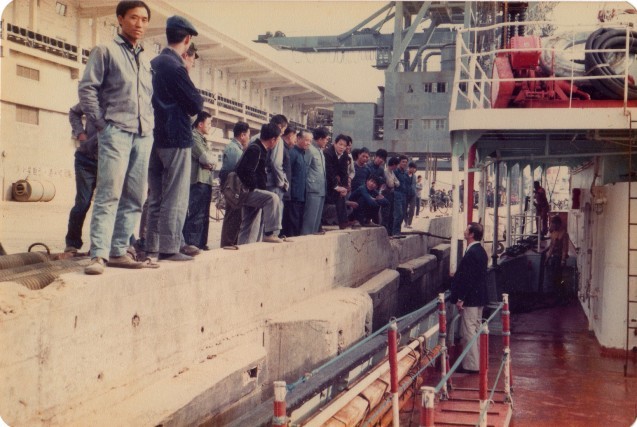 Top government science officials greet Hayes (on deck, right) as the research vessel Vema docks along China's Pearl River, November 1979. The arrival marked the first U.S.-China cooperative marine research following the nation's reopening to the West. (Courtesy Brian Taylor, University of Hawaii)
Hayes served as chief scientist on 20 long-distance scientific cruises, sailing from ports in Alaska, Australia, Brazil, Japan, Hawaii, Barbados, the Canary Islands and elsewhere. He was chief scientist on the Vema in December 1975, when it became the first vessel to sail more than 1 million miles on academic research missions. He was also aboard a succeeding Lamont vessel, the Conrad, when it passed the million-mile mark in October 1985.
In 1979, soon after China reopened to the West, Hayes led what colleagues said was the first U.S.-China joint marine research expedition—an exploration of geologic structures beneath the South China Sea. Data from this and succeeding joint cruises led by Hayes and others helped lay the basis for hydrocarbon exploration there. Today, the data Hayes collected is relevant to the intensifying conflicts between China and other nations over territorial rights to the sea, which are based in part on seafloor geology, and its relationship to landmasses.
Frequently tossed by rough seas, Hayes led multiyear efforts to map the topography and crustal structures of the vast Southern Ocean. In 1991, he was editor of the first synthesis of such data, a geophysical atlas of the circumpolar ocean bed below 30 degrees south. He edited a dozen other oceanography volumes, and wrote about subjects ranging from the prospect of sealing nuclear waste into the seafloor to international management of potential mineral resources off Antarctica. He was particularly interested in why some areas of the ocean beds sank to great depths, while others remained relatively buoyant and shallow. He developed this into a global theory that related the phenomenon to uneven convection of hot material in earth's mantle—an idea that is still largely accepted.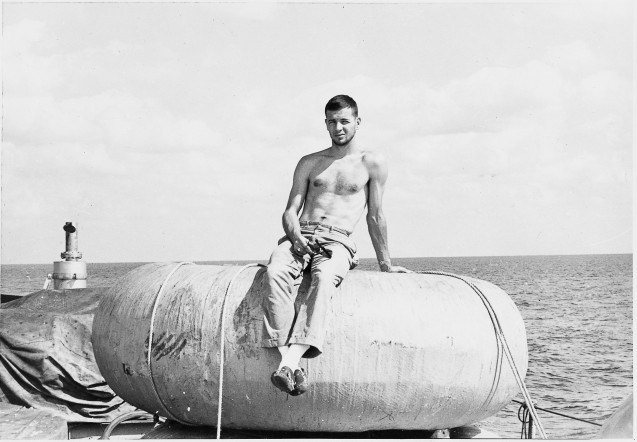 At sea, ca. 1970. (Lamont-Doherty archives)
In 2004, the international scientific community agreed to name a 400-kilometer-long prominence in the Ross Sea off Antarctica Hayes Bank. He was also the inspiration for Prunopyle hayesi, a microscopic prune-shaped protozoan whose fossils were extracted from a deep seabottom drill core during one of his cruises. He was named a fellow of both the American Geophysical Union and the Geological Society of America.
Hayes retired in 2008. He lived most of life in Palisades, N.Y., but in 2012 moved with his wife, the former Leslie Price, to New York City. In addition to his wife, he is survived by a sister, four daughters and nine grandchildren.
Roger N. Anderson, a former Lamont geophysicist who sailed with Hayes, noted that Lamont ships were expected to gather data 24 hours a day, and the scientists worked long shifts. Once, with Hayes at his side adjusting an instrument, Anderson fell asleep on his feet. The next thing he knew, Hayes was tucking him into his bunk. "Come back when you've slept enough to stay awake more than 24 hours," Hayes told him gently.